ALL N95 RESPIRATORS AND FACE MASKS MADE IN THE USA
Proudly Made in the USA
Our LUVMED® masks are manufactured in California. They are in stock and ready to ship, which means you will receive them much sooner than other masks coming from outside the United States.
And despite recent higher production costs, we are proud to be able to create jobs for fellow Americans who help in our mission to make high-quality masks affordable and available to everyone.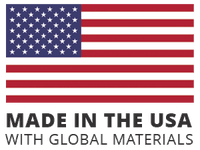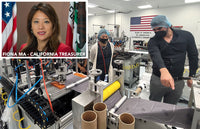 California Treasurer Fiona Ma
On October 14, 2021, we were delighted to host the California State Treasurer Fiona Ma on a tour of our California manufacturing facility. We discussed new opportunities for the future of US Manufacturing. Her words of encouragement are fuel for us to continue developing high quality N95 respirators and masks Made in USA.

To see Fiona Ma's tweet regarding her visit, click below.
Fiona Ma's Tweet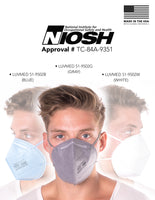 About LUVMED®
LUVMED® is a series of US Made N95 respirators and facemasks manufactured by Aidway in California. During the COVID-19 pandemic, our N95 respirators can be used by healthcare professionals according to the U.S. FDA's Emergency Use Authorization (EUA).
NIOSH-Approved N95 Respirator
- White (LUVMED 51-9502W)
- Gray (LUVMED 51-9502G)
- Blue (LUVMED 51-9502B)
NIOSH Approval #: TC-84A-9351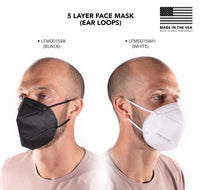 5 Layer Face Mask (Not N95)
- White (LFM0015)
- Black (LFM0015BK)
FDA Device Listing No.: D394742
Product Code: QKR (Face mask for general public use purpose)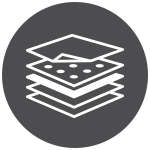 5-Layer Protection
Multi-layered design includes a total of 5 fabrics: a combination of melt-blown nonwovens with a two-layer filter for reduced inhalation exposure.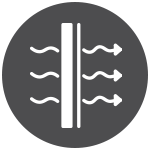 Custom Comfort
Advanced material and a contoured design make breathing easy, while the metal nose strip and elastic bands help secure the mask for a custom fit.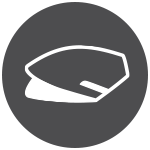 Excellent Portability
Disposable and requiring zero maintenance, a lightweight construction and a compact, folding design makes it easy to store and carry.
Donation Request
We've set aside LUVMED face masks to donate to certain facilities in need. You may request a donation to be made by AIDWAY to these organizations by clicking here.